This premiere episode "The Bunker" is inspired by the heart-racing 1993 political documentary The War Room, with James Carville and George Stephanopoulos. It follows two scheming and cocky campaign managers (Hader and Armisen) working on the heated race for the Governor of Ohio. Lies will be told, death threats will be made, and questionable '90s fashion choices will surface, all in the camcorder-documented fight to get their underdog candidate to the top.
Season premier begins on IFC Sept. 10th.
So excited to be part of Documentary Now (Season 2), episode"The Bunker" playing local talk show host, Luanne Motley of Politics Now, opposite Fred Armisen.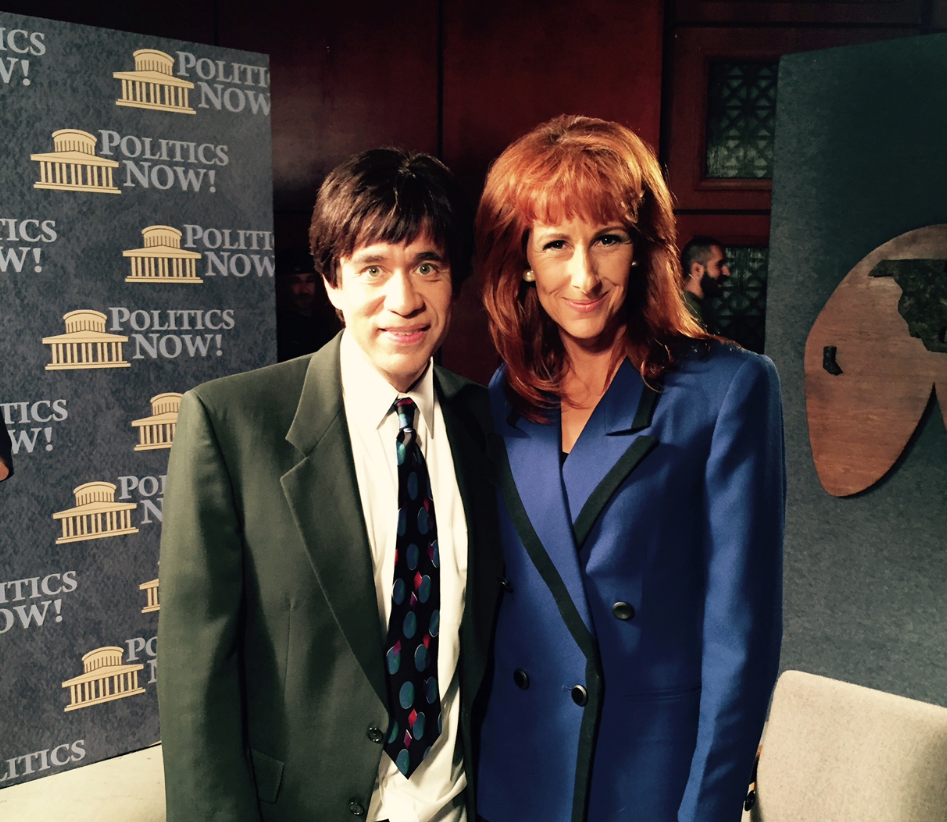 Here are some behind the scenes shots of getting me "90's" ready + shooting on the set of my show, "Politics Now,"
Fred Armisen appears as my guest, as I host my local news talk show, "Politics Now" and grill him about his new candidate.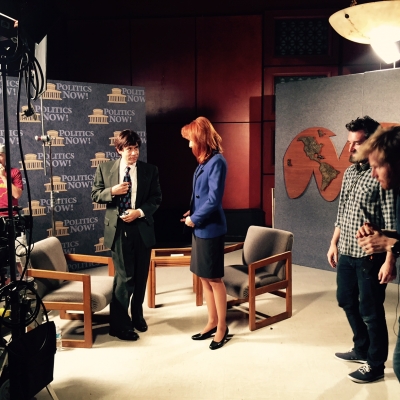 Watch Documentary Now on IFC, Mondays 10/9c.