So excited to be recurring on Atypical, a new original comedy series on Netflix.
I play, Kathy, the (somewhat uptight but well-intentioned) leader of the local support group for parents with autistic kids, as well as a friend to Jennifer Jason Leigh's character, Elsa, who frequents the group often. As much as Kathy wants to honor and support everyone's journey, she is also quite opinionated, which made her so much fun to play.
In fact, here's a fun interview I did with TV.com:: "Actress Wendy Braun Brings a Strong Opinion to New Netflix Series 'Atypical.'"
#Atypical #Netflix
#NormalIsOverrated
#ActorInspiration
#actorlife ⭐️
#setlife?
#lovinglife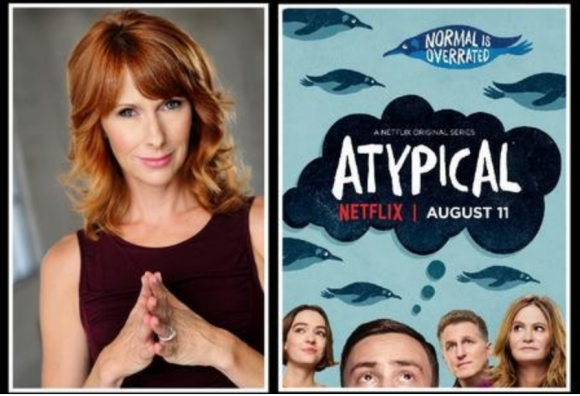 It's exciting to be part of a brand new series that Forbes is calling, the best original series Netflix has ever produced + it's one of the best shows of the year.