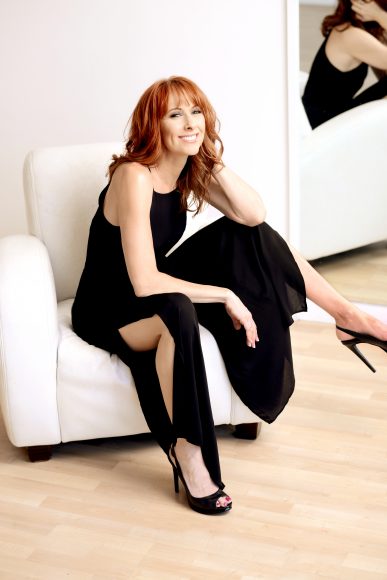 Accomplished actress Wendy Braun has built a dynamic career as a versatile performer shining in roles in both film and television. TV.com declared, "A stand-out among the recurring cast is Wendy Braun," for her hilarious portrayal as the uptight but well-intentioned Kathy, for four seasons of the celebrated original Netflix series, Atypical, opposite Jennifer Jason Leigh and Michael Rapaport.
Her comedic portrayal on the hit series (as the uptight but well-intentioned autism parent support group leader) has earned Braun For Your Emmy® Consideration status as "Outstanding Guest Actress In A Comedy Series."
Braun has also recently enjoyed working alongside several comedy superstars, in the feature film, The Clapper (with Tracy Morgan + Ed Helms), the IFC hit Documentary Now (with Fred Armisen + BIll Hader) and in the FX's It's Always Sunny In Philadelphia (with Danny DeVito).
Her extensive resume also includes guest-starring performances on hit series such as The Mentalist,  Bones, Criminal Minds, Henry Danger,  Navy NCIS, Castle, Harry's Law, Faking It, Men Of A Certain Age, Bent, and All of Us.
Braun has also enjoyed recurring roles on several long-running series including iCarly and General Hospital, where her stand-out performance as the officious hospital administrator, Ms. Iris Sneed, garnered her a contract role on the spin-off series, General Hospital: Night Shift.
She has been directed by Hollywood's best, from Ivan Reitman to Will Smith and has appeared alongside some of Hollywood's biggest names in films such as A Perfect Getaway with Timothy Olyphant, Big Momma's House 2 alongside Martin Lawrence, as well as opposite Zach Levi in the indie hit, Shades of Ray.
From the idyllic suburb of Northbrook, Illinois, Braun began acting at age 12 as The Scarecrow in The Wiz. Her mother was the famed Miss Beverly, host of the children's classic television show Romper Room and her father was a Navy pilot.  They both encouraged Wendy's love of performing.
Shortly after graduating from Indiana University and moving to Los Angeles, Wendy became a recognizable face, after being offered a 26-spot national commercial campaign for Mervyn's, which showcased her unique comedic timing, improv talent and personal charisma.
She has since returned to the Chicago stage to star in The Vagina Monologues at The Apollo Theatre, as well as perform stand-up comedy at Zanie's in Chicago. Braun has also performed stand-up at Los Angeles' prestigious The Improv + The Comedy Store.
As a highly sought-after voice-over talent with over 1000 voice-over credits, Braun recently plays the sexy, snarky undercover agent, Gianna Parasini in the hugely popular video game series, Mass Effect.
Up next, she guest stars alongside SNL alum Bobby Moynihan on the Cartoon Network's animated hit comedy series, We Bare Bears.
Wendy currently resides in Los Angeles and enjoys balancing career, family and marriage with her husband, actor, Josh Coxx, and their two young + exuberantly active sons.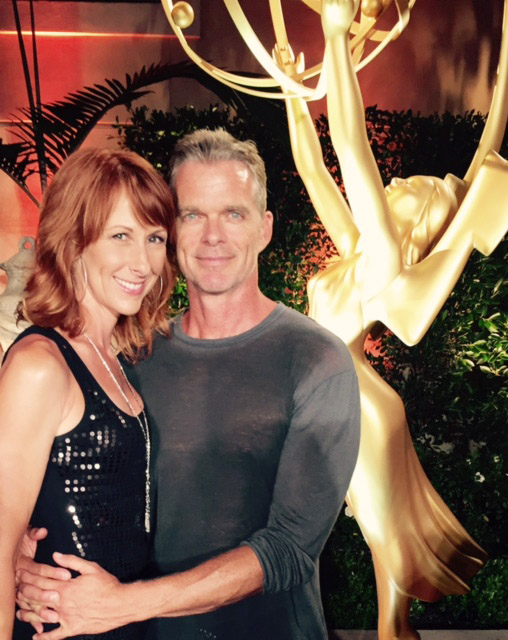 For Your Emmy® Consideration
"A standout among the recurring cast of Atypical is actress Wendy Braun."
What Directors Are Saying
"I've always felt inspired to use what I've learned on my journey to give back and help others."
– Wendy Braun
CEO/Founder of ActorInspiration.com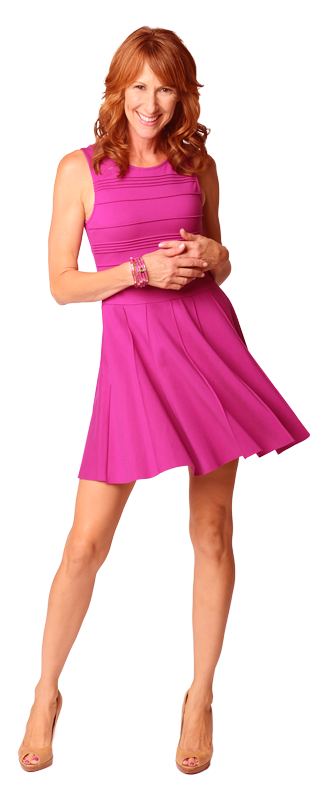 Combining her decades of invaluable on-set experience with her passion for inspiring others, Wendy Braun founded ActorInspiration.com, a top resource dedicated to providing practical + empowering tools to help actors make quantum leaps in their careers, while radically improving their lives.
Through Wendy's transformational Success Breakthrough Workshop, uplifting monthly mindset Spotlight club +unique guided meditation/visualization albums + audios she's helped countless actors worldwide to overcome obstacles + create lasting success, some of whom are now Emmy nominees, Broadway performers + Series Regulars on hit TV shows.
As an inspirational leader, Braun is referred to as, "a positive and uplifting force in the industry," while casting directors have declared her teachings "an invaluable guide for the working actor's daily life."
Currently, Braun is featured monthly as an inspirational guest expert for top online publications, including Backstage, Ms. In The Biz and Now Casting's Actor's Ink Magazine. She's also been a featured industry expert in The Thriving Artists' Circle, The Think Bigger Summit and The Actor's Green Room.
Braun has been invited as a guest speaker on cultivating a success mindset and overcoming fears and performance anxiety for top acting programs in the country, including Chicago's Columbia College, AMAW (Anthony Meindl's Actor Workshop) and Orange County School of the Arts.
Braun gives away a free guided visualization audio mp3, "Success In The Audition Room,"  to help listeners turn fear + doubt into confidence + ease in less than 5 minutes.
Braun also donates a portion of her ActorInspiration.com proceeds to The Facing Forward Foundation, a charity which provides children who are born with severe facial deformities receive the medical care and services they need.
What Industry Experts Are Saying
"Wendy's teachings are so positive, so inspirational, so honest."
"I am blown away by Wendy's teachings. She gave an amazing seminar which should be a required class for any actor – so positive, so inspirational, and so honest. She is a true gem, and her on-set experience is an invaluable study for any actor wanting to break through."
Jason Buyer
Casting Director
Supervising Professor Columbia College.
"An invaluable guide for the working actor's daily life."
"Wendy Braun has developed a process that has allowed her to not only achieve great success in her career, but also balance joy, and peace in her personal life. With so much "mumbo jumbo" out there, it was a pleasure to discover such an authentic and invaluable guide to an intentional mindset for the working actor' daily life."
Liz Lang
Casting Director
Program Director OCSA
"Wendy is truly gifted at guiding actors to renewed focus + positive intention."
"She arms you with tangible tools to overcome whatever obstacle you might face. One of the most heartfelt + impactful guest experts we've ever heard. Wendy is truly gifted at guiding actors to renewed focus + positive intention."
Dallas Travers
Career Coach
"Wendy Braun's a breath of fresh air"
"Wendy Braun's appearance on our show was a breath of fresh air. She not only was knowledgeable and inspiring and happy to share what she knew, but she is obviously someone who has walked the walk and now walks her talk. Though I know her message is currently directed to working and aspiring actors, and I hope they are listening to it, I think it can be useful in most, if not all careers."
Filippo Voltaggio
Host of Life Changes Show / Executive Producer
WENDY'S MOST POPULAR TOOLS + TEACHINGS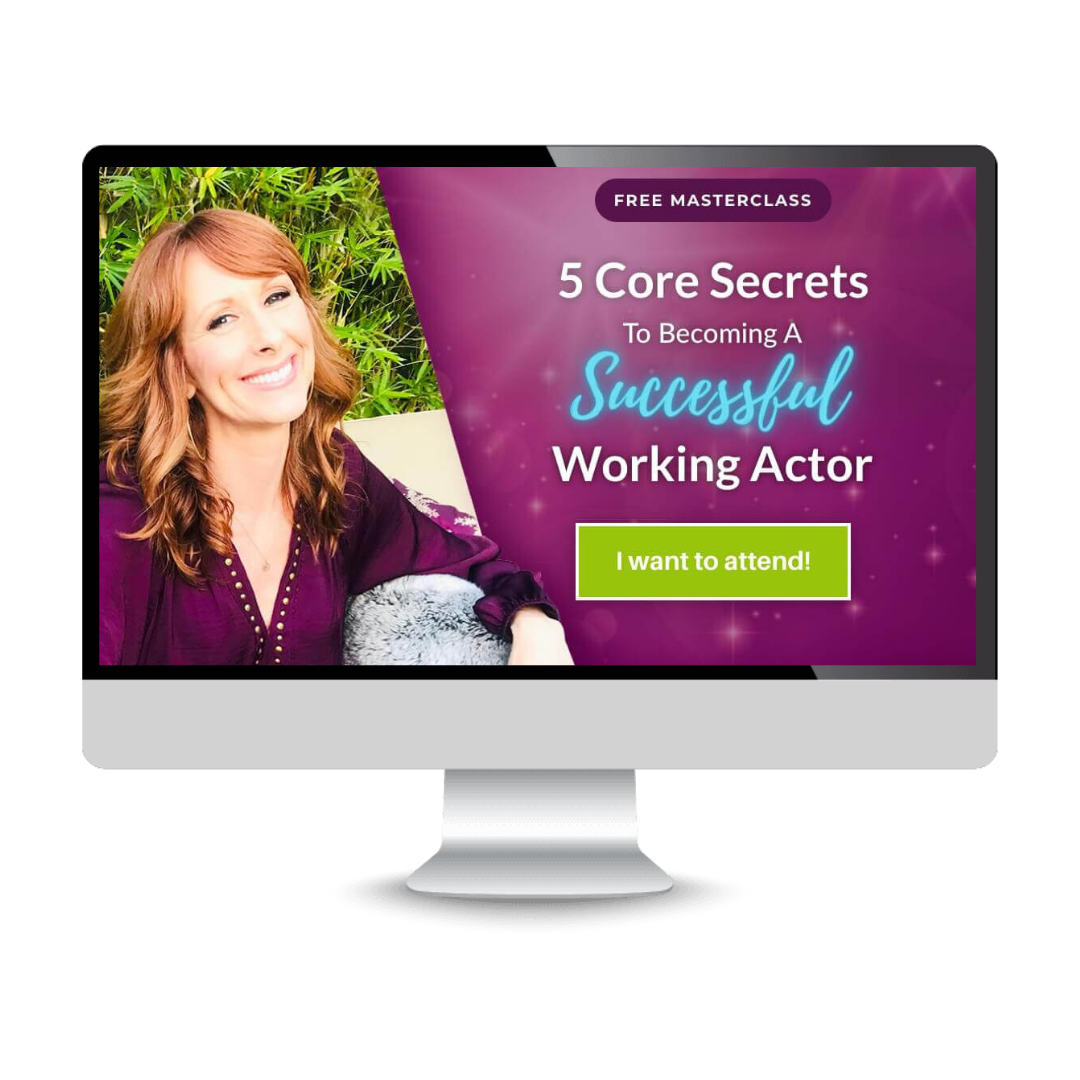 Book More Jobs
Discover a simple process to uplevel your self-tapes, book more jobs + shine under pressure. I share insider secrets (pulled from my 20 years as a successful working actor) to help you alleviate anxiety, confidently deliver in high-stakes situations + be ready to succeed in this climate.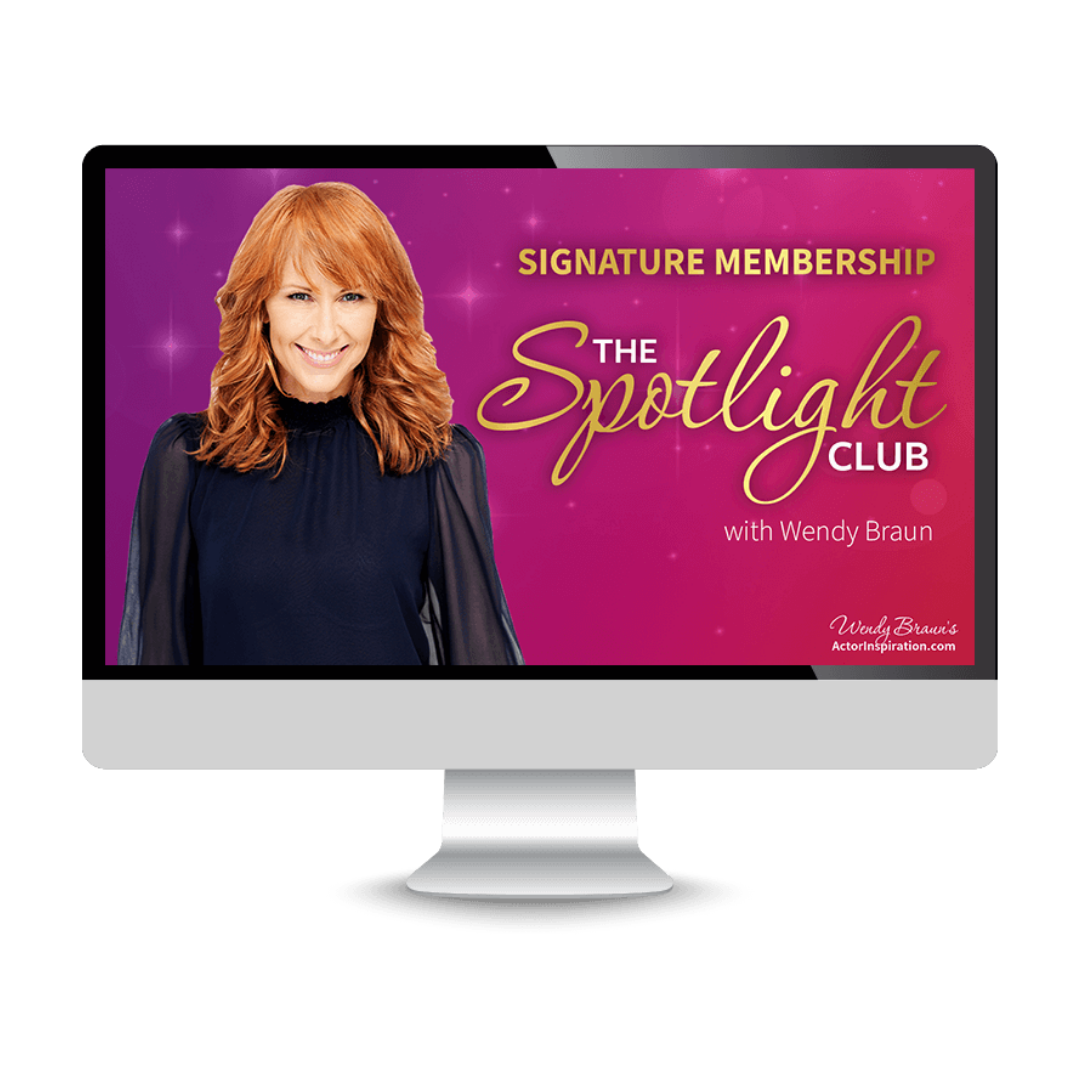 Momentum Made Easy
The Spotlight Club is a premium membership + global community that provides powerful monthly tools, live coaching calls, industry guest experts and the ongoing support you need to stay focused, create real momentum and invite in new breakthroughs month after month.
It's monthly motivation, momentum and manifestation made easy.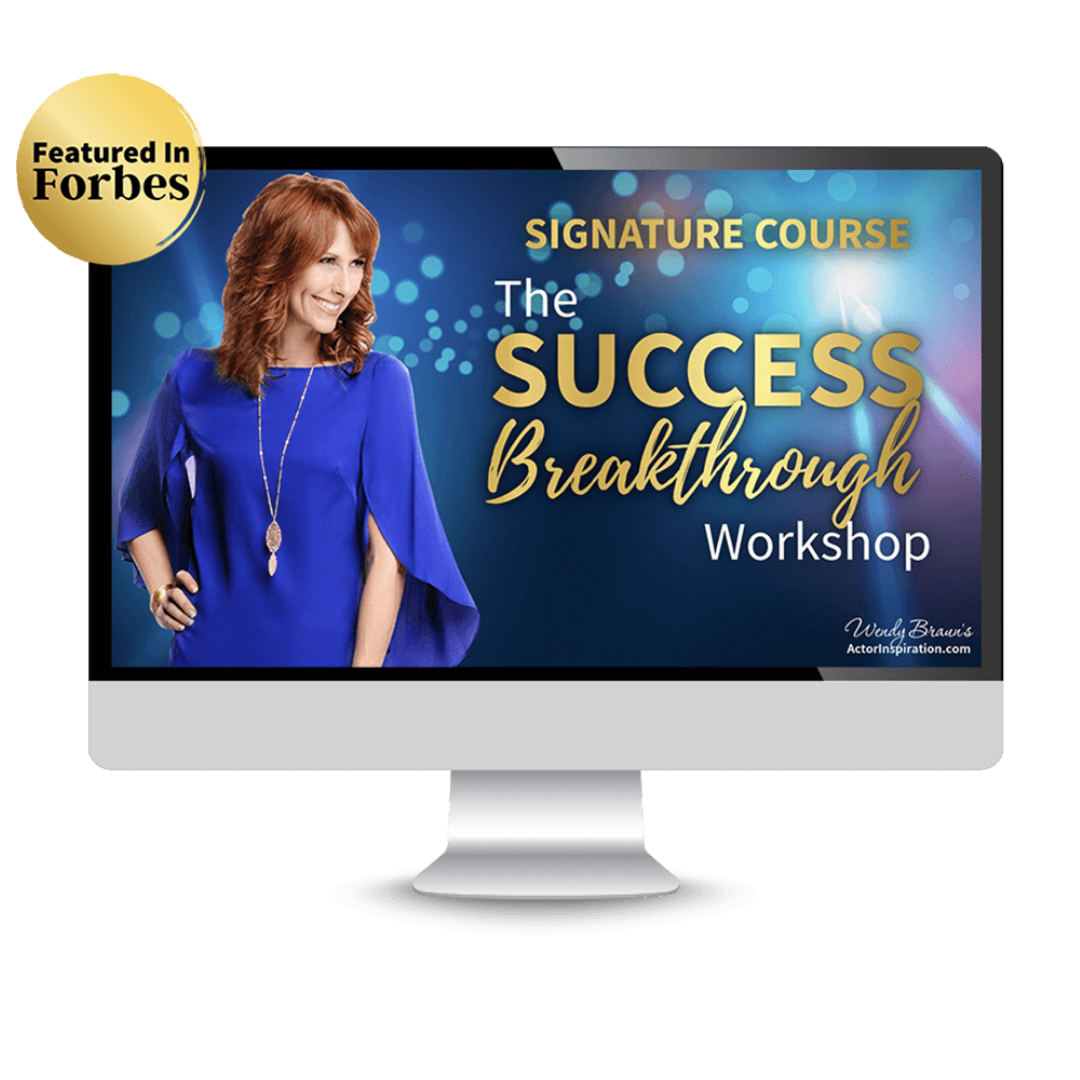 Breakthrough To The Next Level
The Success Breakthrough Workshop is a powerful + transformative online training program + live virtual experience for actors, artists and creatives. Discover a clear, proven 5 step system to help you radically transform your career + your personal happiness (that's helped over 1180 students in over 25 different countries).
The only course of its kind for actors that's been featured in Forbes.
"It has been so rewarding and fulfilling to watch other actors thrive after using my tools and teachings. I get teary-eyed on a weekly basis reading emails and posts from actors all over the world."