I had the privilege of being the guest of honor and guest speaker at a charity event, back in my hometown of Northbrook, Illinois, a northern suburb of Chicago. (Basically where all the John Hughes movies were filmed.)
They asked me to talk about how I went from performing in the musicals, plays, variety shows + choirs at Glenbrook South High School to becoming an established actress in Hollywood.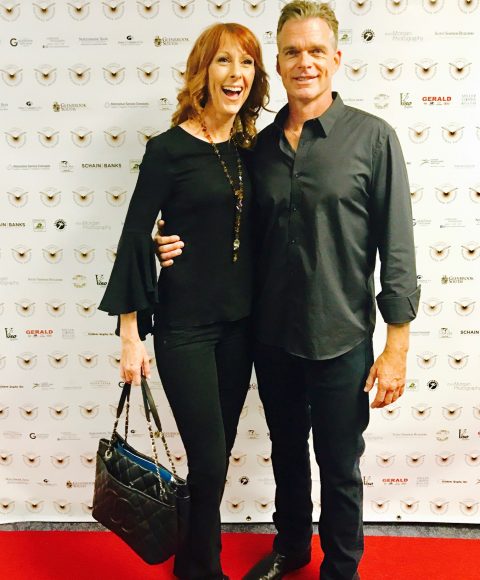 The more I thought about my journey from performing back high school to now having over 75 tv + film credits, I realized that the running theme along the way, was that I simply…kept going.
I kept going in the face of obstacles.
I kept in the face of uncertainty.
I kept doing the things that scared me the most.
Ultimately, my success has come from mastering the fine art of dealing with failure, rejection + disappointment.
I wrote a whole post about it here on my ActorInspiration Blog.
To be able to go to my hometown, support the arts, and inspire the next generation of artists was truly unforgettable.
Click on the graphics or links below to read articles on me + the event: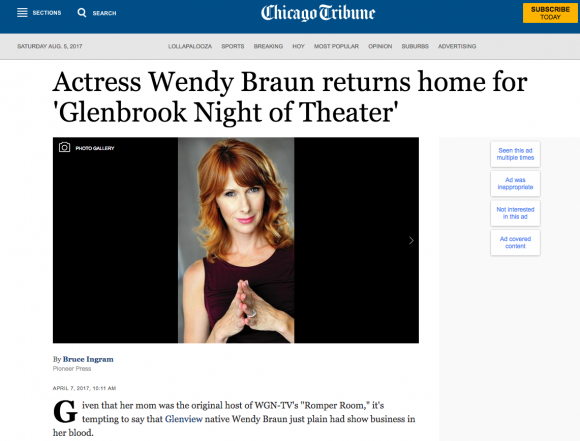 Actress Wendy Braun Returns Home For Night Of Glenbrook Theater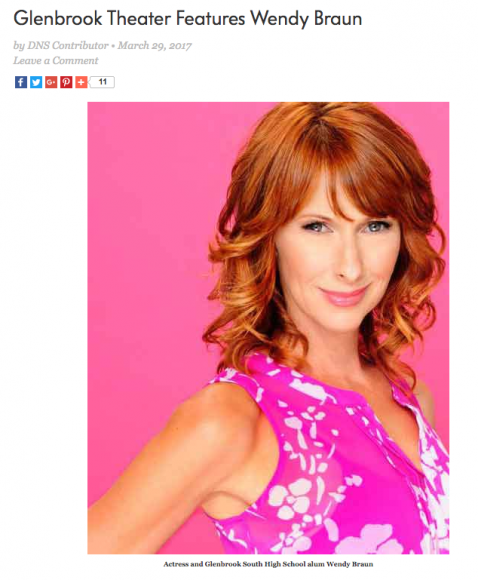 Glenbrook Theater Features Wendy Braun / Daily North Shore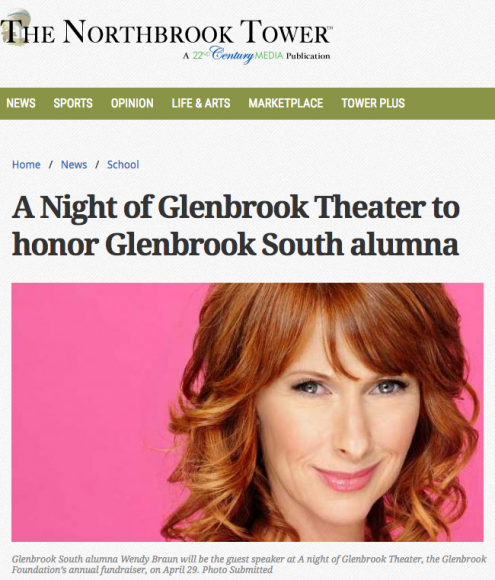 A Night Of Glenbrook Theater To Honor GBS Alunma / The Northbrook Tower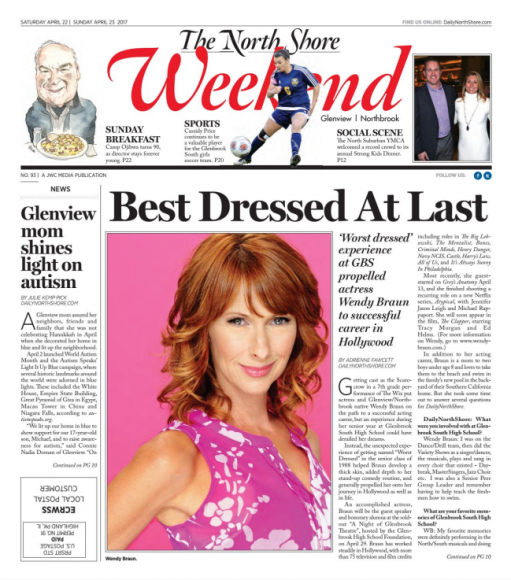 Best Dressed At Last / The North Shore Weekend